20th Anniversary of the Death of Yehudi Menuhin
12.03.2019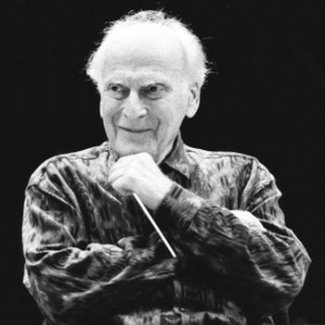 12 March marks the 20th anniversary of the passing of Yehudi Menuhin – legendary violinist and conductor who provided the spark to establish the Sinfonia Varsovia Orchestra.
The Maestro came to Poland in April of 1984 as a conductor and soloist, invited by Franciszek Wybrańczyk and Waldemar Dąbrowski. It was necessary to increase the number of musicians of the Polish Chamber Orchestra to cope with the demands of the concert repertoire, so renowned musicians from all over Poland arrived in Warsaw to play concerts that were received by the audience with enormous enthusiasm. The newly formed orchestra adopted the name Sinfonia Varsovia and Menuhin, without any hesitation, accepted the position of its first guest conductor.
Since then, under Menuhin's direction, we started to perform in the greatest concert halls in the world, visiting many countries on nearly every continent. For more than ten years we played more than 500 concerts and recorded many albums together, including the complete sets of Beethoven's and Schubert's symphonies.
We will always remember him fondly.