Completion of Design Works
08.04.2021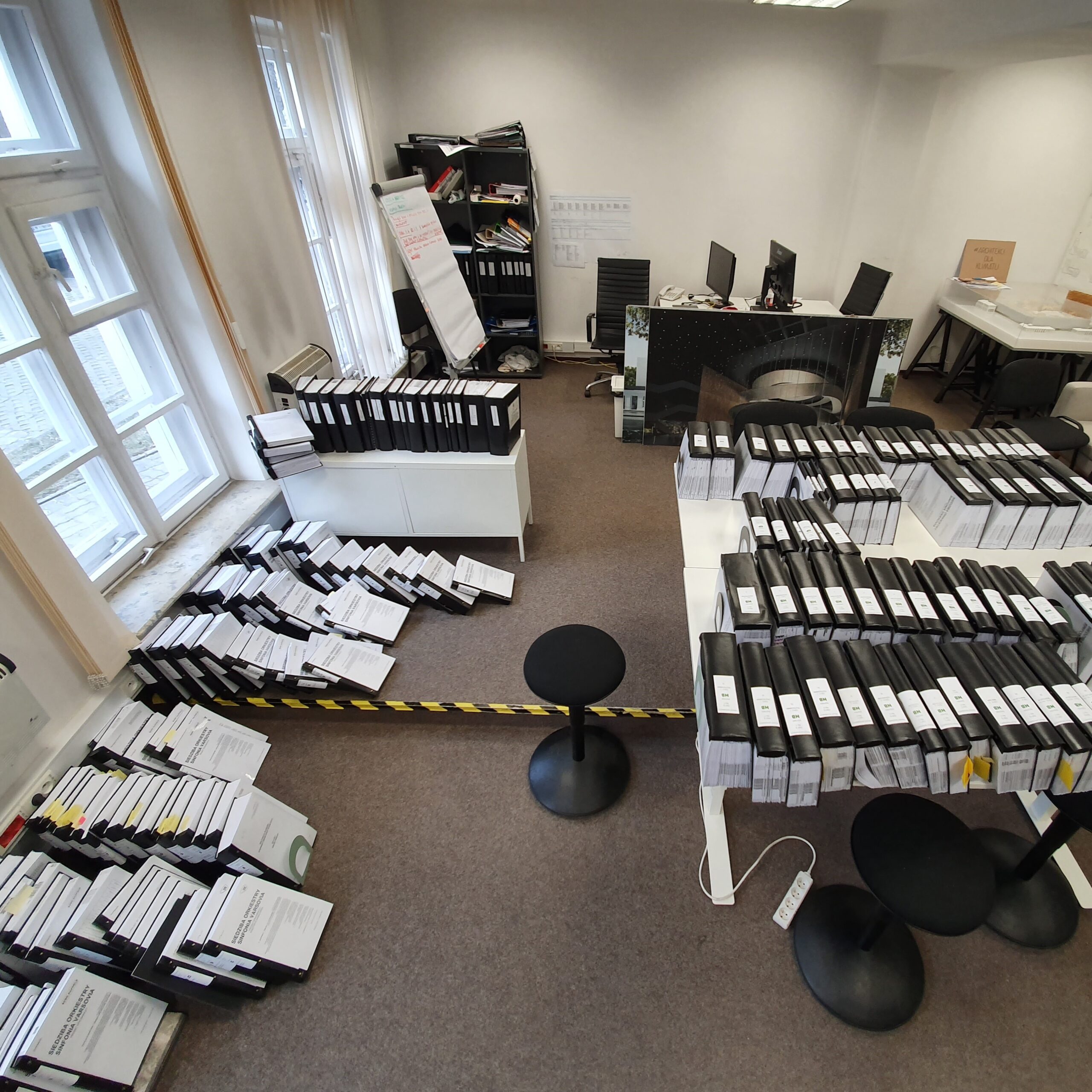 At the beginning of April 2021, we accepted the last part of the design documentation, including detailed design and technical specifications for the conversion of five historic buildings of the former Institute of Veterinary Medicine, the designs of a new building with a concert hall, a frame, and a garden on the 2.6-hectare area used by Sinfonia Varsovia. This stage commenced on 22 October 2015 when the contract for design works between Atelier Thomas Pucher and Sinfonia Varsovia was signed.
The highly complex design and the enormous scale of the project involving the difficult conversion of five historic buildings and the most complicated element of the project, the interior of the new concert hall, required many months of work, agreements, research, and acoustic tests. In spite of many obstacles such as the repeal of the local zoning plan in the beginning of the design works, months of efforts to increase the project budget, and the pandemic, we have managed to close an important chapter. However, this is not the end of the process. We still have months of work ahead of us, including tender procedures as well as the preparation and commencement of construction works. In accordance with the decision of the Capital City of Warsaw, the organizer of Sinfonia Varsovia, the owner of the property, and the funding provider in 2022, we plan to start construction works on three historic buildings located on Grochowska Street.
According to the current project schedule, design works are set to be completed in April 2021 with construction works to start at the beginning of 2022. The completion of the first stage of construction works and the opening of the three front buildings are scheduled for the beginning of 2024. The completion of the second stage of construction works and the opening of the concert hall are scheduled for 2026.
More information on the project and a detailed schedule can be found at sinfoniavarsoviacentrum.pl/en/