Dance Parties at Grochowska Street
28.06.2019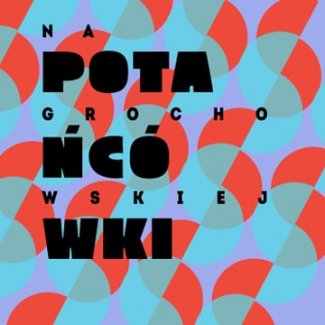 5 July – 23 August, Fridays, 7:00 p.m.
Sinfonia Varsovia Orchestra, Concert Pavilion, 272 Grochowska Str.
Free admission
Warsaw residents' beloved Dance Parties at Grochowska Street are back in early July! For eight consecutive Fridays, dancing meetings with music from all over the world will be held at the Concert Pavilion. The themes of this year's Dance Parties are: Music of the Balkans, swing, music of Warsaw and salsa. There will also be four new themes – music of the Polish highlanders, music from the Ukraine, from Ireland and country.
Dance Parties at Grochowska Street are addressed to everyone, regardless of age and skill. Those attending our evening meetings will listen to live music performed by ensembles specialising in their respective genres. These include the Bum Bum Orkestar, Grand Slam Quartet, the Bonanza Dance Orchestra and Baile An Salsa. Each Dance Party features a demonstration of the basic dance steps and moves by professional dancers.
Admission to all events is free.
Dance Parties at Grochowska Street will be held on the following days:
5.07 Music from the Balkans
Bum Bum Orkestar
dance Iglika Ensemble
12.07 Swing
Grand Slam Quartet
dance Filip Górski, Cherry Moreno
19.07 Country
Drink Bar
dance Strefa Country
26.07 Music of Warsaw
Bonanza Dance Orchestra
dance Bogumiła and Piotr Zgorzelski
2.08 Music from Ireland
Duan
dance Treblers
9.08 Music of the Polish Highlanders
Golec Brothers Foundation
16.08 Salsa
Baile An Salsa
dance Agnieszka Pawińska, Tomasz Starzyk
23.08 Music from the Ukraine
US Orchestra
Hulayhorod