Just as it is never too late to realize one's musical passions, it is also never too early to get more deeply involved with music. The sooner it happens, the stronger the effects: not only will the child's artistic skills develop, but also its brain will become more adaptable. This leads to quicker learning, improved memory, and augmented abstract thinking skills. Contrary to popular belief, music does not have to be understood to be beneficial – the sense of hearing develops in humans during the prenatal period, and so does the area of the brain responsible for processing sounds. All you have to do is create the right atmosphere for enjoying live music. Together with the Music is for everyone Foundation, we have created Smykofonia on Grochowska Street to address that need – a series of concerts for pregnant women and children aged 0 to 5.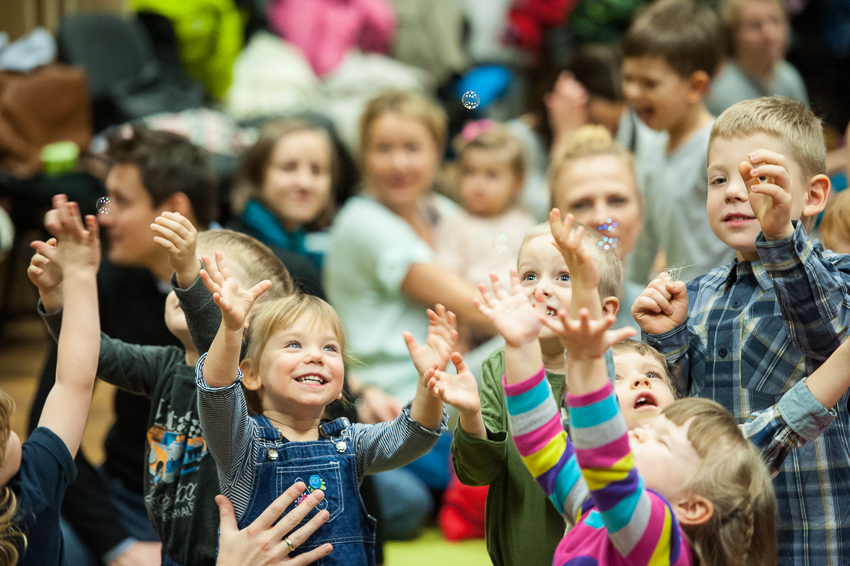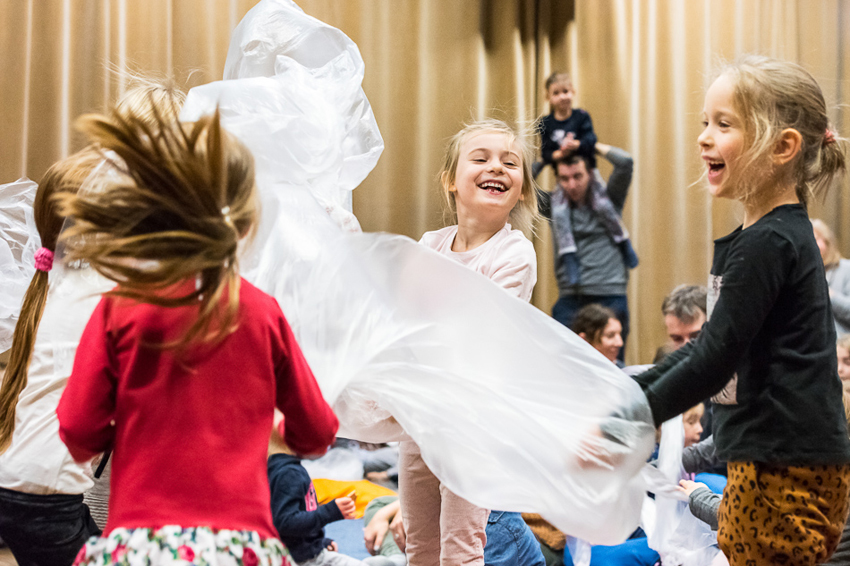 Child-friendly space
It is a good idea for young listeners to arrive at least a few minutes before the start of the event – this will give them time to park their bike, take off their jacket and shoes, and find a comfortable space among the cushions on the carpet. Please leave toys – including musical ones – at home. Each event lasts around 40 minutes and individual pieces are kept short so as not to overwhelm the children's perceptual abilities. In addition to performers – singers, musicians, and dancers – each concert has a host who knows many songs and knows how to get the audience involved in playing together. Each event ends with a close encounter with instruments – this allows participants to take a closer look and even touch the instruments they find the most interesting.
Family time
Smykofonia is a great way for a family with small children to spend quality time together. Listening to music together with mom, dad or one's grandparents brings families closer and improves children's individual reception, becoming an experience of being a part of a group. This is especially true if there are other children in the room. Small children who do not yet attend preschool and are first-time Smykofonia guests are often fascinated not just by the sounds, but also by the presence of their peers.