First performance of work by Wojciech Kostrzewa / Sinfonia Varsovia & Michał Nesterowicz
27.01.2020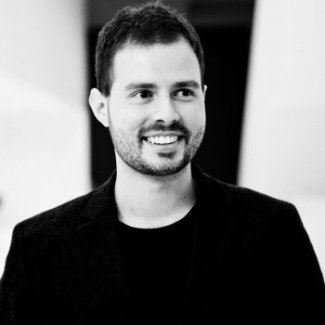 The 20th Franciszek Wybrańczyk SINFONIA VARSOVIA TO ITS CITY Festival begins in June this year. The Festival was initiated in 2001 by the Orchestra's founder and long-time director Franciszek Wybrańczyk. It is a regular event for a large audience has become a landmark in the cultural landscape of Warsaw, earning the admiration of the city's residents.
The anniversary 20th edition of the Festival will be held over three months in the summer at Sinfonia Varsovia's home at 272 Grochowska Street, featuring concerts of symphonic and chamber music. Experimental Tuesdays, Mornings and Dance Parties.
Please join us on 18 June 2020 at 7:30 p.m. to listen to the first concert of symphonic music with Sinfonia Varsovia conducted by Michał Nesterowicz. The programme of the concert features Felix Mendelssohn's "Ruy Blas" overture (after V. Hugo), Modest Mussorgsky's "Pictures from an Exhibition" and Wojciech Kostrzewa's Concerto Varsovia – the first performance of this work, commissioned by Sinfonia Varsovia under the "Composer Commissions" programme of the Institute of Music and Dance.
Wojciech Kostrzewa
"My main objective was to write an original work that would feature an extravaganza of the musicians' solo capabilities. Drawing on composers such as Bartók, Lutosławski or Lindberg, I decided to choose the form of a concerto for orchestra. Concerto Varsovia consists of seven sections grouped into three larger segments. (I. Prelude, Chaconne and Ritornello; II. Intermezzo and Chorale; III. Bourdon and Coda). The outer and middle fragments are the introduction, intermezzo and ending, while the other links provide the space in which each group of instruments performs its solo part. Not wanting to impose a single style on the work, I attempted to refer innovatively to various techniques and musical forms while retaining consistency of motifs and themes. Apart from artistic merit, I also wanted to emphasise educational aspects in the work. I hope that apart from hearing an orchestral work, the listener will also be able to distinguish the various sections and understand the characteristics of the individual groups of instruments".
18.06.2020 7:30 p.m. Sinfonia Varsovia, Concert Pavilion, 272 Grochowska Street, Warsaw
Programme:
Felix Mendelssohn-Bartholdy Ruy Blas Overture Op. 95 (1839)
Wojciech Kostrzewa Concerto Varsovia* (2019/2020)
Modest Mussorgsky Pictures from an Exhibition (1874)/ orchestrated by Maurice Ravel
Performers:
Sinfonia Varsovia
Michał Nesterowicz conductor
Tickets 25 zł / 15 zł
on sale from 04.05.2020
Partly financed by the Ministry of Culture and National Heritage under the "Composer Commissions" programme implemented by the Institute of Music and Dance