La Folle Journée 2019 CARNETS DE VOYAGE
16.08.2019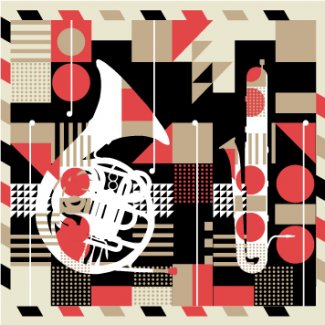 27–29 September, the Teatr Wielki – National Opera
26 September, Sinfonia Varsovia Orchestra, 272 Grochowska Str.
Warsaw
On 27–29 September 2019, the La Folle Journée Festival will take place in Warsaw for the tenth time! For the first time, it will be preceded by a Prelude on 26 September – four events in the home of the Sinfonia Varsovia Orchestra. The leading theme of this year's 61 concerts will be "Travel Diaries" ["Carnets de voyage"]. We will hear works inspired by long voyages in many genres, including classical, jazz, pop and world music. A varied programme, low ticket prices and an accessible formula make La Folle Journée a festival for everyone.
The travels referred to in the programme of this year's La Folle Journée Festival will take on the form of musical postcards from the farthest corners of the world. Works inspired by long journeys have been written by many composers across the ages. The Festival audience will have an opportunity to hear some of them: Johann Sebastian Bach, Wolfgang Amadeus Mozart, Karol Szymanowski, George Gershwin, Astor Piazzolla, Wojciech Kilar and Herbie Hancock. There will also be local accents represented by works of contemporary composers: Aldona Nawrocka and Aleksander Kościów. The abundant programme of La Folle Journée will be varied not only in terms of geography, but also of styles, including concerts of symphonic music and events featuring music from the opera, jazz, musicals, films and world music.
Invited artists include musicians from Poland and abroad, including Nicholas Angelich (piano), Diana Tishchenko (violin), Sylvain Blassel (harp), Marcin Zdunik (cello) and Ewa Majcherczyk (soprano). Ensembles who will appear at the Festival include the Atom String Quartet, Ensemble Masques,Big Band UMFC, Sinfonietta Cracovia, the National Philharmonic Orchestra, the Polish Radio Symphony Orchestra, the Orchestra of Teatr Wielki – the National Opera and Sinfonia Varsovia. For many years now, ensembles from the best music schools in Poland have been a highlight of each Festival. This year, we will have an opportunity to hear students from schools in Częstochowa, Katowice, Płock, Warsaw and Cracow.
There will also be any events intended especially for children – a special edition of Smykofonia [Toddler Philharmonic] has been designed for our youngest listeners. Family concerts will be a point of interest for listeners young and old.
This year, we introduce the Prelude, taking place one day before the start of the Festival proper (26 September) in Sinfonia Varsovia's home at 272 Grochowska Street in Warsaw. Four concerts have been scheduled for this Thursday evening.
The idea of the Festival is to attract the widest possible group of listeners to the fascinating world of classical music. Short concerts, a varied repertoire, accessible ticket prices and high artistic level make La Folle Journée an exceptional event for everyone.
For more details please visit our web site www.szalonednimuzyki.pl
Tickets priced at 13–18 zł go on sale on 2 September (Monday) at 9:00 a.m.
It will be possible to purchase tickets in person at the box office of Teatr Wielki – the National Opera, at ZASP (Al. Jerozolimskie 25 in Warsaw) and in Empik stores. You will also be able to purchase tickets on-line at
www.teatrwielki.pl
www.eventim.pl