La Folle Journée 2021 "Beethoven"
24.09.2021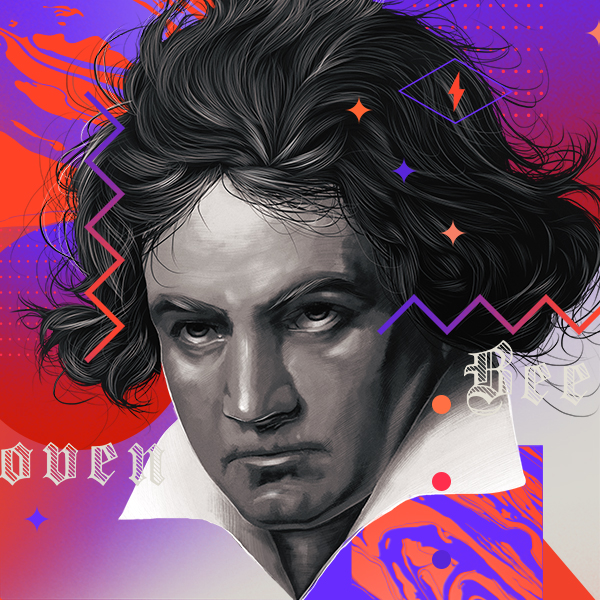 The beloved Festival of Warsaw residents returns after a break! Four days, from 23 through 26 September, will be filled with the music of Ludwig van Beethoven and works inspired by him. In addition to the composer's best-known masterpieces, the program also features his rarely performed pieces and unusual arrangements. The Festival would not be complete without events intended for our youngest listeners. Here are our recommendations of some the Festival's highlights for which tickets are still available.
Smykofonia, a series for the youngest music lovers, has become an integral part of the La Folle Journée Festival. For Elise and for all will allow us to hear one of the most famous piano miniatures and reflect together on how Beethoven came up with these ear-pleasing melodies. The events will take place on 23 September at 10 AM (concert #1 – sold out), 11:15 AM (#2) and 12:30 PM (#3). The second day of the Festival will revolve around out-of-town trips – the sounds of nature, including a brook, storm, and birdsong, as well as the sounds of people. These were the sounds that inspired Beethoven to compose the serene Pastoral Symphony. The Ludwig on a Trip concerts will be held on 24 September at 10 AM (concert #6), 11:15 AM (#7), and 12:30 PM (#8).
For listeners hungry for unusual sounds, we recommend the Clash of Empires concert performed by Marcin Masecki and the Sinfonia Varsovia Panharmonicon Orchestra. The Panharmonicon is a mechanical device that could imitate the sounds of a military band. After Napoleon's defeat in Vienna, Beethoven composed a piece depicting the landscape of war – Wellington's Victory. This piece and a second work, the Emperor Piano Concerto, the composer's last piece for orchestra and solo instrument, will be performed on 25 September at 1 PM (#13).
Beethoven's Piano Concerto No. 4 is sometimes nicknamed the "skylark" concert due to its unusual beginning – an improvisation-like piano introduction. Nevertheless, this is a highly expressive and solemn work. Pianist Jonas Vitaud will perform this piece together with Sinfonia Varsovia Camerata during the Chamber Fourth concert on 25 September at 11 AM (#12).
The sound of a full-scale orchestra combined with dance rhythms is the idea behind the Apotheosis of Dance concert featuring Sinfonia Varsovia conducted by Alexander Liebreich. The event will open with a selection of 12 Contredanses, one of which is based on a theme from Eroica, followed by a performance of Symphony No. 7, often referred to as a dance symphony. The concert will take place on Sunday at 1 PM (#25).