New Album Release: Sinfonia Varsovia and Jerzy Maksymiuk
07.04.2021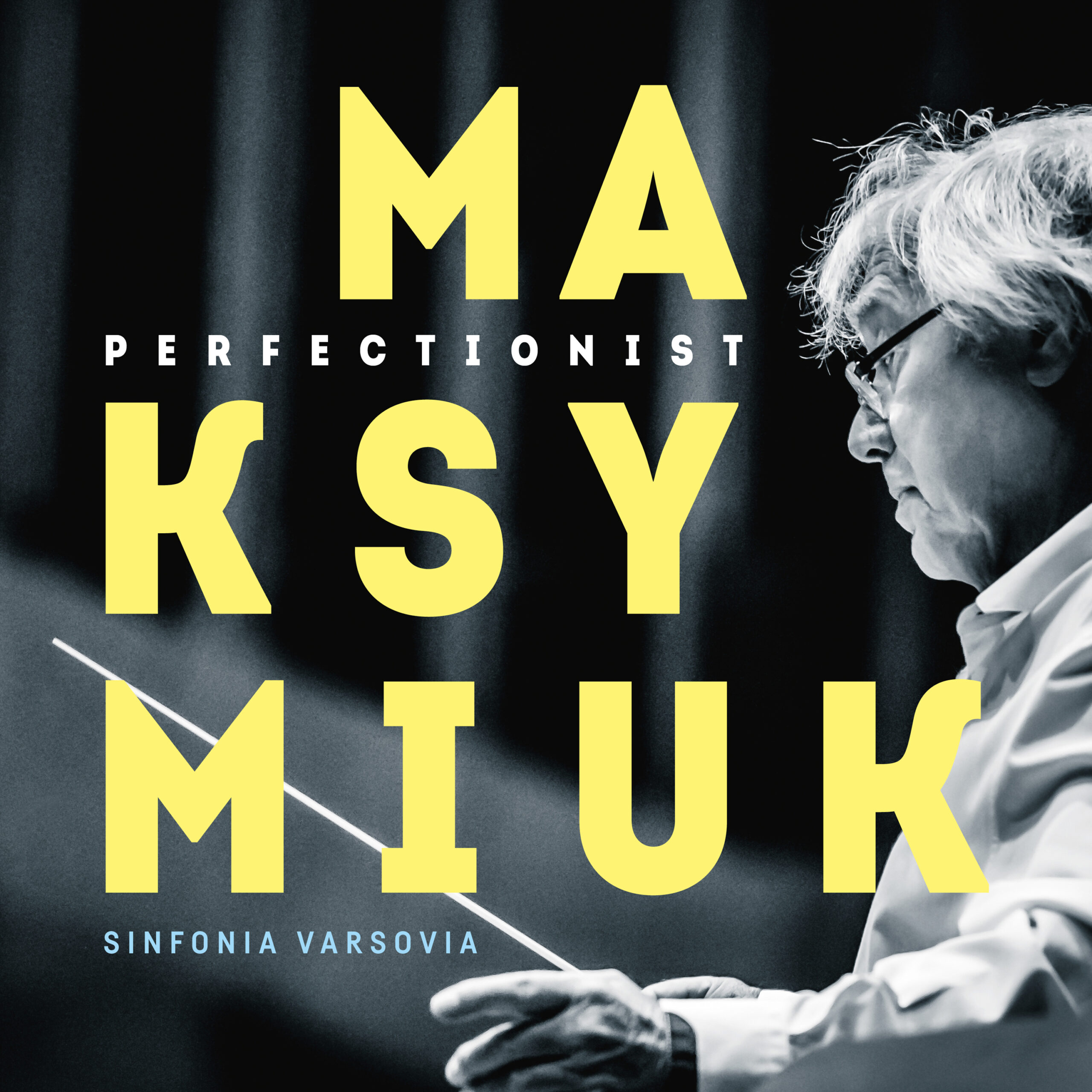 Jerzy Maksymiuk and Sinfonia Varsovia have shared a unique long-lasting friendship. The Maestro will mark his 85th birthday with the release of a new album – "The Perfectionist". The record is set for release on 9 April.
It all started when a young conductor, Jerzy Maksymiuk, founded the Polish Chamber Orchestra in 1972. Conducted by the charismatic maestro, the Orchestra spread its wings and gained international recognition. Since the Polish Chamber Orchestra became Sinfonia Varsovia, Maestro Maksymiuk has many times stood behind the conductor's stand to lead the orchestra in unforgettable performances and recordings. To celebrate this unique artistic relationship and the conductor's 85th birthday, Jerzy Maksymiuk has recorded a joint album with Sinfonia Varsovia. The album will be released on April, 9, Maksymiuk's birthday. On the same day at 12 PM a talk with the Maestro about the new album will take place in Ewa and Jerzy Maksymiuk's living room. He will be joined by Jakub Haufa (soloist and concertmaster of Sinfonia Varsovia), Janusz Marynowski (director of Sinfonia Varsovia), and Agata Kwiecińska (music journalist). The event will be live streamed on Sinfonia Varsovia's YouTube channel and Facebook.
The album features works for string orchestra and soloists in an emotional interpretation of Jerzy Maksymiuk and Sinfonia Varsovia.
The two opening tracks are Claude Debussy's preludes arranged by Jerzy Maksymiuk: La fille aux cheveux de lin and Des pas sur la neige. The third track is Ralph Vaughan Williams' Fantasia on a Theme of Thomas Tallis. Next is Andrzej Panufnik's Violin Concerto. Leaves Falling Here and There, the seventh track on the album, is a piece for piano and chamber orchestra composed in 2011 by Jerzy Maksymiuk himself, who also performs the piano part. The album closes with Wojciech Kilar's Orawa. The conductor has led this piece over a hundred times.
The album is available for pre-order at empik.com.
Tracklist:
Claude Debussy
La fille aux cheveux de lin prelude for string orchestra (1910)
arranged by Jerzy Maksymiuk
Des pas sur la neige prelude for string orchestra (1910) arranged by Jerzy Maksymiuk
Ralph Vaughan Williams
Fantasy on a Theme by Thomas Tallis for two string orchestras (composed in 1910; revised in 1919)
Andrzej Panufnik
Concerto for violin and string orchestra (1971)
Jerzy Maksymiuk
Leaves Falling Here and There for chamber orchestra and piano (2011)
Wojciech Kilar
Orawa for chamber string orchestra (1986)