Night Of Museums 2021 with Sinfonia Varsovia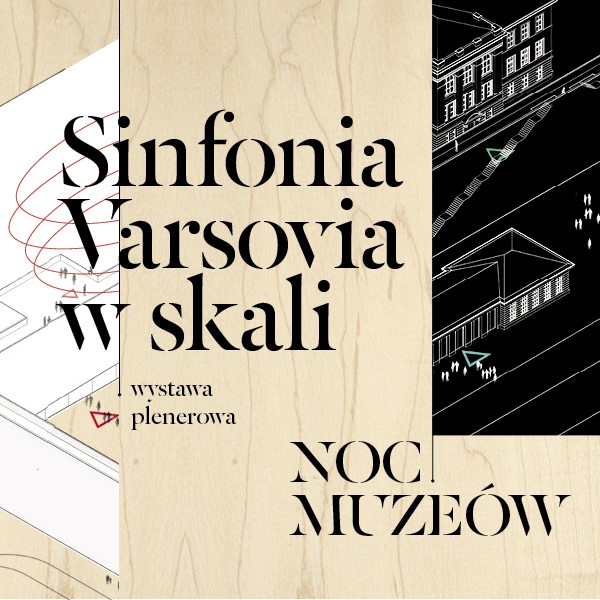 The Night of Museums 2021 is coming up this Saturday, 15 May. Like every year, we have joined the event and prepared something special! We extend the opening hours of the Sinfonia Varsovia outdoor exhibition until 1 AM and invite you to join guided tours of the exhibition. At 7 PM, Maciej Walczyna, chief investment officer, will talk about the Sinfonia Varsovia exhibition, at 10 PM Maciej Czeredys, deputy director of investment and maintenance, will present another talk, and at 11 PM Janusz Marynowski, director, will speak to the visitors.
During the tours, you will have the opportunity to learn more about the new music center to be built in the Praga-Południe district, listen to anecdotes about the eminent artists who contributed to the orchestra, such as Jerzy Maksymiuk, Yehudi Menuhin, and Krzysztof Penderecki, and hear behind-the-scenes stories about the Concerts in scale project. See you there! For more information about the exhibition, please follow this link.