Now Open: "Sinfonia Varsovia in Scale"
11.05.2021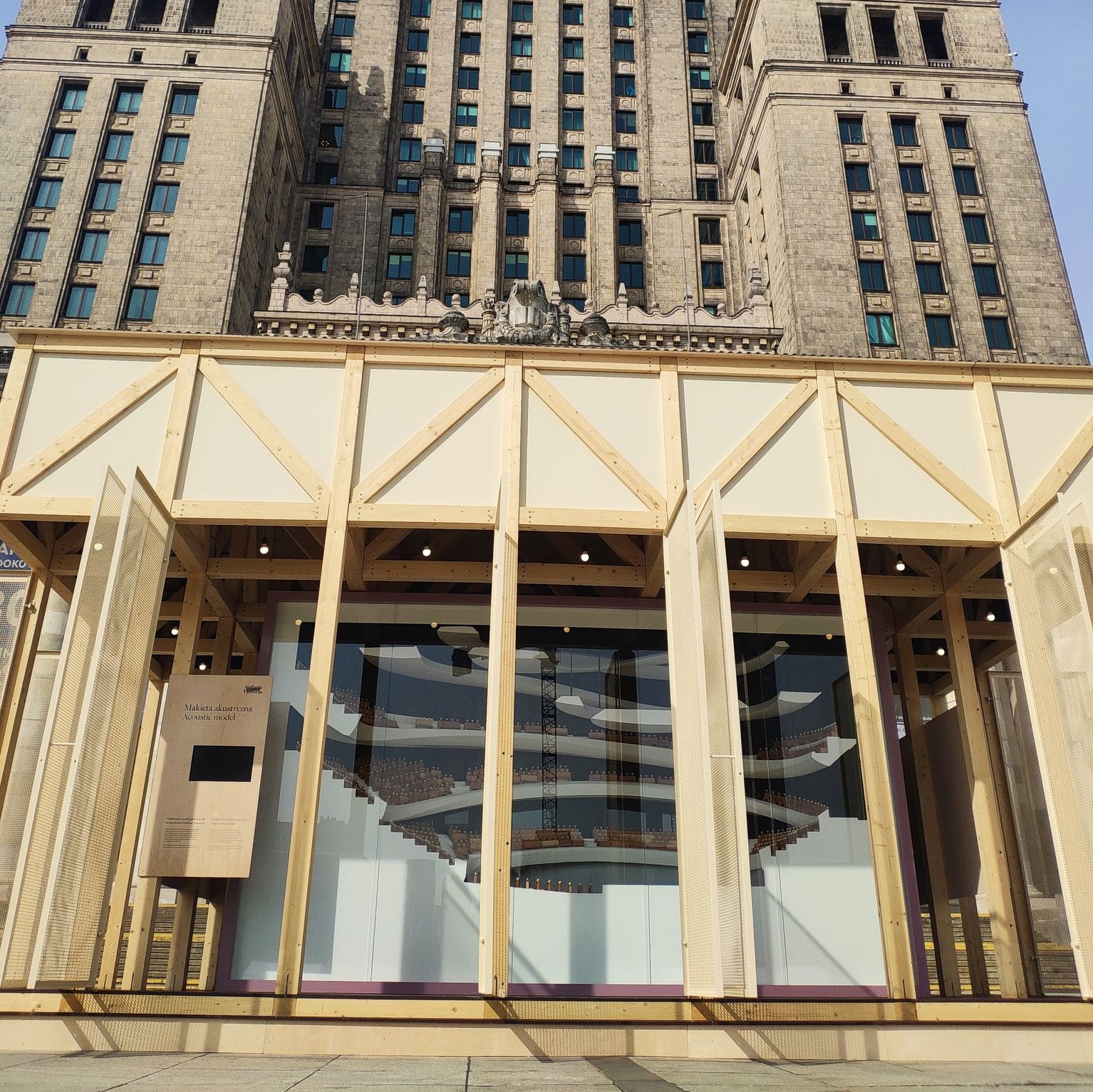 On Thursday, 29 April, at 12PM we opened our outdoor exhibition, Sinfonia Varsovia in scale. The exhibition is on view seven days a week, from 8AM to 8PM, in front of the Palace of Culture and Science (entrance from Marszałkowska Street, near the Teatr Studio). Free entrance.
The exhibition traces the history of the orchestra and the institution, showcases our current endeavors in the field of popularizing music, and reveals our plans for our new home in the Praga-Południe district. The focal point of the exhibition is one half of an acoustic model used to plan and examine the acoustics of the future concert hall. The model was made in a one-tenth scale.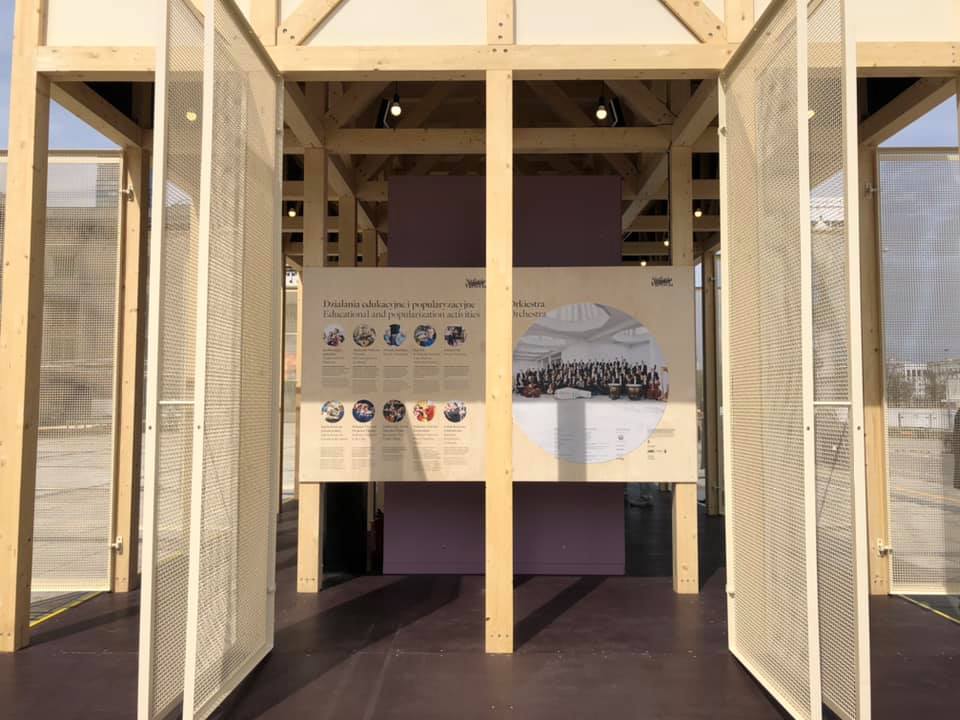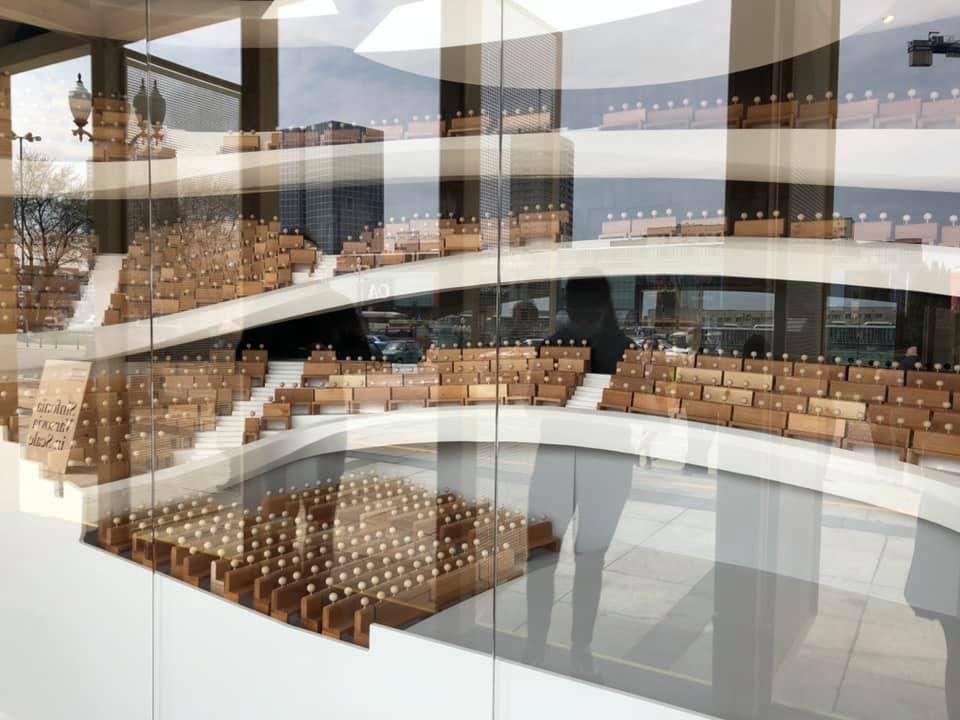 The design and construction of Sinfonia Varsovia's new home is financed by the capital city of Warsaw as part of the Integrated Revitalization Program of the capital city of Warsaw (2014–2022) and the task entitled: Modernization of historic buildings and construction of a concert hall on Grochowska Street for Sinfonia Varsovia.
Exhibition organizer: Sinfonia Varsovia
Exhibition partner: Teatr Studio im. Stanisława Ignacego Witkiewicza
Exhibition design: Maciej Siuda Pracownia
Curators: Marta Bacewicz, Jarosław Trybuś
Graphic design: Jakub de Barbaro
Production: Natalia Daca, Nina Dobaczewska, Joanna Trytek, Maciej Walczyna
Model and exhibition contractor: Pracownia Tryktrak
Video: Lele Crossmedia Production (making of the acoustic model)
Grzegorz Mart Doc (Concerts in scale)
Design of Sinfonia Varsovia's new home:
Atelier Thomas Pucher ZT GmbH – main designer
Müller-BBM GmbH
Buro Happold Polska Sp. z o.o.