Sinfonia Varsovia at Grochowska Str. – City Sketches
02.09.2019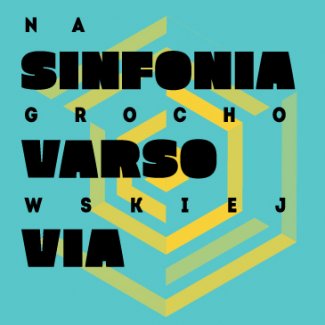 6 September, 7:30 p.m.
Sinfonia Varsovia Orchestra, Concert Pavilion
272 Grochowska Street
Warsaw
To conclude the summer holidays, the Sinfonia Varsovia Orchestra will play a concert inspired by American cities. In "City Sketches" we will hear music written by Leonard Bernstein and Aaron Copland and by Polish composers – Henryk Mikołaj Górecki and Henryk Wars. The soloist will be the talented charismatic pianist Piotr Orzechowski "Pianohooligan". The concert will be conducted by maestro Mariusz Smolij.
Under the direction of Mariusz Smolij, Sinfonia Varsovia will open the concert with Leonard Bernstein's Three Dance Episodes from the musical On the Town. In the musical, these three dances accompany three lively sailors who visit New York – the famous Big Apple on a 24-hour leave. The composer's wonderful music made the musical tremendously successful. Within two years of its premiere performance it was staged nearly 500 times. Later, the story made its way from the stage to the silver screen, starring Frank Sinatra, Ann Miller and Gene Kelly.
Sinfonia Varsovia will then continue its trip around the United States with a work by Aaron Copland. Quiet City was initially written as music for a play. It differs greatly from Bernstein's loud, cheeky music. A small ensemble and peaceful themes played by the solo instruments paint an atmosphere of a fog wrapped around the buildings of a still sleepy city. Immediately after the first performance of the orchestral version of the work, the New York Times wrote: "In his composition, Aaron Copland encapsulated the melancholy of quiet cities and beauty derived from loneliness".
After hearing works about American cities, the audience will listen to the Concerto for Harpsichord (or piano) and Strings by Henryk Mikołaj Górecki. The concerto is riveting from the very first measure. A constantly repeated melodic and rhythmic structure does not bore the listener. On the contrary – it keeps the audience and musicians in a state of tension, letting the harmony influence the character of the piece. The virtuosic solo part will be performed by soloist Piotr Orzechowski "Pianohooligan", who will use a Rhodes piano – an electric instrument with a unique sound.
The next work to be performed on the stage of the Concert Pavilion will be Henryk Wars' City Sketches. The cycle consists of three parts: Skyscrapers, Downtown Blues and Highway Scherzo. The composer wrote the work while in America, hence his references to the American blues. How does America sound for a Polish composer? We will hear the answer in this work. The last piece of the programme will be Henryk Wars' Piano Concerto. The work is unusual in its one movement structure, lyrical themes and orchestration that brings film scores to mind. This is not surprising, considering that Henryk Wars' output is connected with the world of film. The composer won over the magic town of Hollywood with his music and his songs were sung by some of the greatest stars of the day: Bing Crosby, Brenda Lee and Doris Day.