Sinfonia Varsovia at Grochowska Street – An Evening farniente
25.07.2019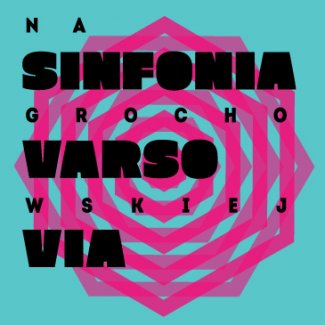 30 August, 7:30 p.m.
Sinfonia Varsovia Orchestra, Concert Pavilion
272 Grochowska St.

Baroque-inspired music of Alexandre Tansman and Astor Piazzolla's passionate tangos – this, in brief, is the programme of the Sinfonia Varsovia at Grochowska August concert, at which the Orchestra's musicians and guitar virtuoso Krzysztof Meisinger will immerse the audience in the blissful mood of dolce far niente.
On the last Friday in August, the audience will be carried away into a dreamy land of melancholy, relaxation, with a touch of Argentinian temperament. The concert will begin with works composed by Alexandre Tansman, who was a very successful composer in France, but also in the United States, becoming a Hollywood composer (in 1945 his music was nominated for an Academy award). Tansman's prominent standing is manifested in his joint concerts with Ravel and exchanges of composing ideas with Schönberg, Stravinsky and Gershwin. The composer was the life and soul of the party and a citizen of the world, with such persons at his side as Chaplin, Gandhi, Bartók, Picasso and Einstein. He quickly became a star – in Japan he was welcomed with boxes of matches bearing a drawing of the composer – hundreds of thousands were made. The afternoon at Grochowska Street will begin with Tansman's Variations on a Theme by Frescobaldi – a neo-baroque work clearly inspired by the Italian composer whose name appears in the title. Musique de cour for guitar and chamber orchestra is a suite of dances inspired by court music – specifically music written by Robert de Visée – French lutenist and guitarist. The suite will showcase the virtuoso skills of the concert's guitarist and conductor – Krzysztof Meisinger.
After intermission, the soloist and Orchestra will perform works by Astor Piazzolla, but not just those best known, like Libertango and Milonga del Angel, but also the nostalgic Soledad and the Concierto para Quinteto. Krzysztof Meisinger has shown his performing talent for the Argentine composer's music many times, also on the album ASTOR, recorded in 2015 together with Sinfonia Varsovia. Piazzolla himself went down in the annals of history as a revolutionary of the tango. The road to success, however, was not simple. Like many gifted composers of the day, he studied in Paris with the legendary Nadia Boulanger, who initially did not see any distinguishing traits in Piazzolla's work. She reproached him for copying Stravinsky and Bartók. Only after presenting repertoire that he played in clubs satisfied the teacher and awakened in Piazzolla a belief in the uniqueness of his works. It was the composer who established the tango nuevo as a separate form, combining elements of classical music and jazz. The unique sound of Piazzolla's works exemplifies this type of music – intimate, divergent, passionate. This is what we will hear at Sinfonia Varsovia's Friday concert.