Sinfonia Varsovia at Grochowska Street – Arias at Dusk
09.05.2019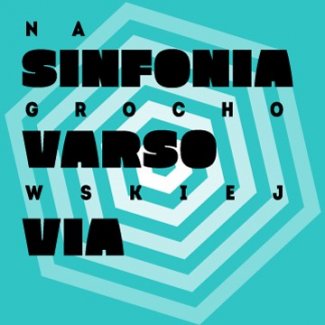 17 May, 7:30 p.m.
Concert Pavilion, Orkiestra Sinfonia Varsovia, 272 Grochowska Street, Warsaw
Summer with Sinfonia Varsovia begins on 17 May! The summer season kicks off with the first of four Sinfonia Varsovia concerts at Grochowska Str. We will have an opportunity to hear beautiful arias from operas by Stanisław Moniuszko, Pyotr Ilyich Tchaikovsky and Giacomo Puccini. The Orchestra will accompany renowned soloists – Karina Skrzeszewska (soprano) and Rafał Bartmiński (tenor), with the cast conducted by Gaetano d'Espinosa. We will also hear instrumental compositions, in which the Orchestra will present their wide range of sonic capabilities.
Summer with Sinfonia Varsovia will begin with a night at the opera. On 17 May, the Concert Pavilion will resound with the music of Stanisław Moniuszko, whose 200th birthday anniversary is being celebrated this year, and with works by other famous composers of his time – Pyotr Ilyich Tchaikovsky and Giacomo Puccini. The audience will have an opportunity to hear arias from Halka, considered to be a masterpiece of Polish national music, Lensky's aria from Tchaikovsky's lyrical opera Evgeni Onegin and bravura arias from Tosca and Manon Lescaut, composed by one of the fathers of Italian opera, Giacomo Puccini. The programme of the evening also includes Cio-cio san's and Pinkerton's deeply moving duet from Madama Butterfly. The soloists of the evening – Karina Skrzeszewska and Rafał Bartmiński are known to listeners as highly sensitive, passionate artists.
The concert will begin with the overture to Paria – the last opera that was completed by Moniuszko. It is considered to be one of the composer's better orchestral works, sonically diverse, with references to the music of India and influences from the music of Fryderyk Chopin and Richard Wagner. The programme also includes the stately Polonaise by Pyotr Ilyich Tchaikovsky, the Intermezzo from "Manon Lescaut" and Puccini's highly expressive Capriccio sinfonico.
The first concert in the Sinfonia Varsovia at Grochowska Street cycle is the only event in Summer with Sinfonia Varsovia during which we will hear symphonic works and vocal music from the 19th and 20th centuries.
The "Musical Feast" (21.06) features Moniuszko's fantasy overture The Fairy Tale and works by Russian composers (Tchaikovsky, Rachmaninov) performed by the Orchestra and talented pianist Andrei Korobeinikov with maestro Alexander Vedernikov conducting.
At the "Evening farniente" (30.08), the audience will listen to dance music composed by Astor Piazzolla and Alexandre Tansman, performed on the guitar by virtuoso Krzysztof Meisinger and accompanied by Sinfonia Varsovia.
The last meeting with Sinfonia Varsovia at Grochowska Street will take place in September. Titled "Urban Sketches", it will feature Polish and American music inspired by cities. The Orchestra will accompany award-winning pianist of the young generation Piotr Orzechowski "Pianohooligan".
Tickets priced 25/15 zł may be purchased via the orchestra's web site, at www.ewejściówki.pl
in Kiosk Kultury and at the box office in the Orchestra's home one hour before each event.