Sinfonia Varsovia at Grochowska Street – Music Day
06.06.2019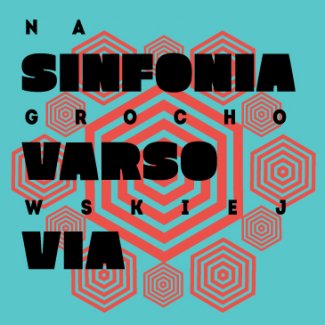 21 June, Friday, 7:30 p.m.
Sinfonia Varsovia Orchestra, Concert Pavilion
272 Grochowska Street
June is the month when the music seasons of many orchestras and ensembles wind down to a close, but at Grochowska Str. this is only the beginning of our many summer music series. One of these features concerts of symphonic music played by Sinfonia Varsovia. The first of these, on International Music Day (a Musical Feast 21.06) will provide an opportunity to hear Polish and Russian symphonic works. To help the Orchestra celebrate, they will be joined on stage by pianist Andrei Korobeinikov with Maestro Alexander Vedernikov conducting.
Sinfonia Varsovia will open the concert with Stanisław Moniuszko's Fairy Tale. The composer's 200th birthday anniversary is celebrated this year, officially designated with his name. The Fairy Tale fantasy overture highlights Moniuszko's orchestration skills and is one of only a few examples of the composer's symphonic output. Next, the audience will hear Pyotr Ilyich Tchaikovsky's rarely performed Piano Concerto No. 2 in G major Op. 44. The dazzling solo part will be performed by Andrei Korobeinikov – renowned Russian pianist and excellent interpreter of Tchaikovsky's works. The artist performs the romantic composer's music all over the world, including France, Austria, Canada and China. The last work of the evening will be Sergei Rachmaninov's Symphony No. 2 in E minor Op. 27. The first performance of the work met with critical acclaim, reinstating Rachmaninov's faith in his talent after the harsh criticism of his 1st symphony. The Sinfonia Varsovia Orchestra will be directed by Maestro Alexander Vedernikov. The conductor has made a number of excellent recordings of Russian music and his concerts enjoy unwavering popularity and acclaim of audiences.
Sinfonia Varsovia at Grochowska Street is a series of four symphonic music concerts from May to September. June's concert was preceded by "Arias at Dusk", when the audience had an opportunity to hear some of the most beautiful fragments of operas by Moniuszko, Tchaikovsky and Puccini. The second concert coincides with International Music Day and is so titled. The next meeting with symphonic music will take place in late August. The "Evening farniente" (30.08) will feature the Orchestra accompanying talented guitarist Krzysztof Meisinger, playing works by Astor Piazzolla and Alexandre Tansman. The series will conclude with "Urban Sketches" (6.09) – a concert of Polish and American music played by pianist Piotr Orzechowski 'Pianohooligan', the Sinfonia Varsovia Orchestra and conductor Mariusz Smolij.
Sinfonia Varsovia at Grochowska Street is part of the Summer with Sinfonia Varsovia season. Five months of summer in the Concert Pavilion features concerts of symphonic and chamber music, events for children and for whole families, dance parties and many others.