Sinfonia Varsovia at Nowy Teatr – concert of premieres
14.11.2022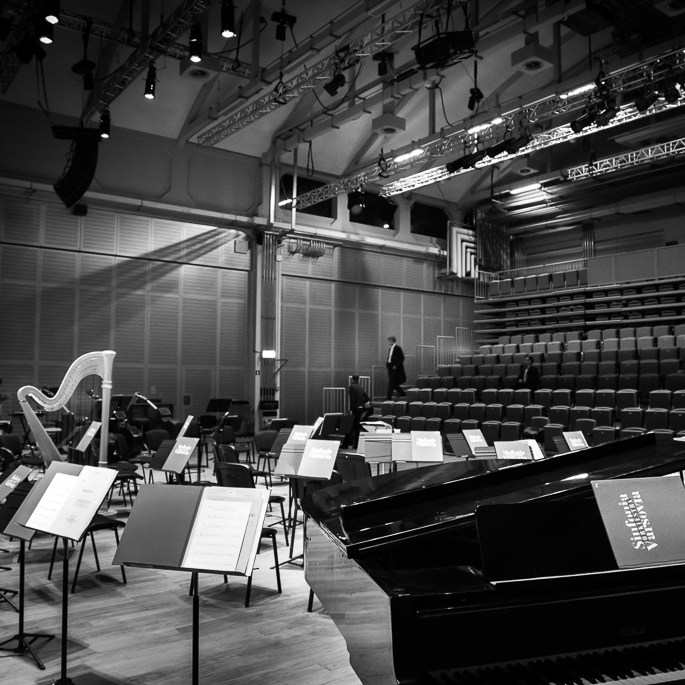 Join Sinfonia Varsovia for a special concert of premieres on 29 November at Nowy Teatr. The program will include Polish premieres of pieces by Tristan Murail and Wojtek Blecharz as well as world premieres of works commissioned especially for this event from Paweł Mykietyn, Olga Podgaiskaya, and Maksym Kalinowski. The fourteen musicians of the Sinfonia Varsovia Camerata chamber ensemble will be led by conductor Michał Klauza.
The project will showcase different faces of new music: from the spectralism of La Chambre des cartes (2011) by the leading representative of this direction, French composer Tristan Murail through the acoustic experiments of ocean is not enough (2014) by Wojtek Blecharz to the postminimalism of The Absence of Heaven (2022) by Belarusian composer Olga Podgaiskaya. We will also hear the premieres of Paweł Mykietyn's Voyelles (2022) and Maksym Kalinowski's Rave (2022), which is dedicated to Mykietyn.
The concert is a continuation of the cooperation between Sinfonia Varsovia and Teatr Nowy in Warsaw.
Concert program:
Tristan Murail – La Chambre des cartes (The Map Room) from the Portulan cycle for flute, clarinet, horn, piano, percussion, violin, viola, and cello (2011)*
Wojtek Blecharz – ocean is not enough for 13 performers (2014, new arrangement 2022)*
Olga Podgaiskaya –  Nieobecność nieba  (Absence of Heaven) for chamber ensemble (2022)**
Maksym Kalinowski – Rave for chamber ensemble (2022)**
Paweł Mykietyn – Voyelles for voice, lights, and chamber ensemble (2022)**
* Polish premiere
** world premiere
For more information about the concert program, please see this link. The Society of Authors ZAiKS is a partner of the concert.