Sinfonia Varsovia Chamber Music "Beethoven's Mirror"
07.01.2020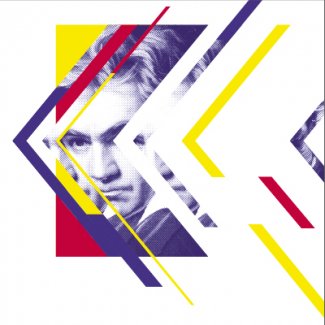 08.01–14.05. 2020
Sinfonia Varsovia
272 Grochowska Str., Warsaw
The third edition of the Sinfonia Varsovia Chamber Music series is titled "Beethoven's Mirror". To celebrate the great composer's 250th birthday, the Orchestra's musicians will perform some of Beethoven's lesser-known chamber works, set against music written his predecessors and successors. Each concert takes place in Sinfonia Varsovia's rehearsal hall and will be performed again in a centre of culture in Warsaw or in its vicinity (Within Reach). The first event will take place on 8 January.
Sinfonia Varsovia Chamber Music is a series of concerts performed by the Orchestra's musicians, intended to familiarise listeners with music written for small ensembles from various periods in many styles. This year, the programme will consist of works written by Ludwig van Beethoven – showing the many facets of his chamber music – from sentimental salon pieces to challenging virtuoso works. Variations, serenades, sonatas for various instruments will reveal to us Beethoven's lesser-known works, as opposed to the composer's famous cycle of string quartets. The Bonn master's compositions will be set against a backdrop of works ranging from late baroque to the contemporary. Composers include Johann Friedrich Fasch, Giacomo Puccini, Maurice Ravel, Jean Cras and Krzysztof Penderecki.
The opening concert of the series takes place on 8 January in the home of Sinfonia Varsovia (repeated on 12.01. in the Praga Centre of Culture). The programme highlights Beethoven's musical inspirations, which included opera. Works performed include Variations in C major Variations on 'Là ci darem la mano' for two oboes and English horn WoO 28 based on the aria from Wolfgang Amadeus Mozart's Don Giovanni and the Trio in C major Op. 87 for two oboes and English horn. These compositions will be set against a late baroque work written for one of Beethoven's favourite instruments – the oboe. Johann Friedrich Fasch's Concerto in G major for oboe, two violins and basso continuo will be performed in a transcription for three oboes and piano.
The performers will be Arkadiusz Krupa (oboe), Mateusz Żurawski (oboe), Adam Szlęzak (English horn, oboe) and pianist Karina Krupa.
On 12 February (repeated on 20.02. in the Praga Południe Centre for Promotion of Culture) we will have an opportunity to hear a work heralding Beethoven's mature writing for string quartet. Published in 1799, the String Trio in C minor Op. 9 is a four-part work from a collection considered at the time by the young (not yet 30 years old) composer to be his greatest achievement. Written in Beethoven's favourite key of C minor, the Trio is an example of serious chamber music, in opposition to lighter works written for the salon. The programme will conclude with a composition considered to be a turning point in the output of Krzysztof Penderecki – the Quartet for Clarinet and String Trio (2004), praised for its clarity of form and musical content.
The works will be performed by Celina Kotz (violin), Adam Siebers (viola), Piotr Mazurek (cello) and Karol Sikora (clarinet).
In March (11.03., "Świt" Centre of Culture, 18.03., Sinfonia Varsovia Rehearsal Hall), Beethoven's Serenade in D major for Flute, violin and viola Op. 25 takes us to a typical salon environment, reflecting the tendency of the time to write chamber pieces of music for the instrument that was so popular among amateur musicians at court since the time of king of Prussia, Frederick the Great – namely the flute. Intended to be performed in the evening or at night in the open air, the serenade precedes works with an impressionist tint: Maurice Ravel's Introduction et Allegro for harp, flute and clarinet and Jean Cras' Quintet for harp, flute, violin, viola and cello.
The performers are Andrzej Krzyżanowski (flute), Zuzanna Elster (harp), Adam Siebers (violin), Magdalena Lech (violin), Radosław Soroka (clarinet), Katarzyna Budnik (viola) and Marcel Markowski (cello).
The concert on 8 April (repeated on 23.04. in the Marki Centre of Culture) showcases the virtuoso aspect of Beethoven's chamber music. The concert features one of the most important violin sonatas ever written, dedicated for famous French violinist Rodolphe Kreutzer – the Sonata in A major Op. 47 "Kreutzer" for violin and piano, transcribed for string quintet. This work was written in record time for the Afro-European court violinist of the Prince of Wales, George Polgreen Bridgetower, with whom the composer played the sonata at a concert in Augarten. The programme concludes with Giacomo Puccini's Elegy for string quartet "Chrysanthemums". Like Beethoven's work, the Elegy was written in unusual circumstances. Dedicated for the composer's deceased friend, he work was written in a single night.
The performers are Jakub Haufa (violin), Dominika Haufa (violin), Tomasz Rosiński (viola), Katarzyna Drzewiecka-Szlachcikowska (cello) and Kamil Mysiński (cello).
"Beethoven's Mirror" concludes with the concert on 13 May (repeated on 14.05. in the Wola Centre of Culture), featuring lyrical music with voice and the Piano Trio in B-flat major WoO 39. This concert features Beethoven's music inspired by folk music.
Sinfonia Varsovia's musicians – Kamil Staniczek (violin), Marcel Markowski (cello) will perform with pianist Wojciech Pyrć and singers of the Opera Academy of Teatr Wielki – the National Opera.
All concerts in the Sinfonia Varsovia Chamber Music series begin at 7:00 p.m. in the Rehearsal Hall of the Orchestra's home. Every concert will also be repeated in a Centre of Culture in Warsaw or in its vicinity (Within Reach).
There will also be brief introductions to the works about to be performed at each concert. After the concert there will be an opportunity to meet the performers to find out about their work and to discuss the music performed on that evening.
Tickets to the concerts in the series are priced at 5 zł.