Sinfonia Varsovia Chamber Music – From Duet to Octet
02.01.2019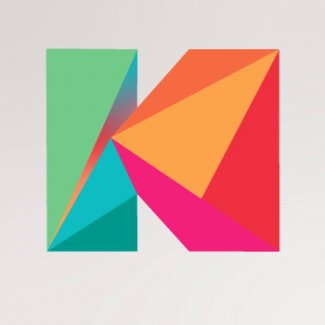 The second edition of the Sinfonia Varsovia Chamber Music Series returns to the Orchestra's home in January. The leading theme of this year's cycle is "From Duet to Octet". In seven concerts (9.01 – 4.12 2019, 7:00 p.m.), Sinfonia Varsovia's musicians will perform in chamber ensembles of two to eight instruments. The programmes include music from Mozart's sonatas to Stravinsky's famous "L'Histoire du Soldat" and arrangements of Scandinavian folk music for string quartet.
"Chamber" implies intimacy, in a small circle of friends and acquaintances. Freely translating the original Italian term da camera means "in the quiet of the chamber". This is the second time that Sinfonia Varsovia's musicians will perform in a cycle of chamber music concerts. The first edition of the series focused on Polish music from the past 100 years. This year's edition will lead listeners through gradually larger ensembles, starting with two and concluding with eight performers. Programmes of the individual concerts include classic works from the chamber music repertoire, but also many lesser-known compositions and original arrangements.
The series begins on 9 January with three duets featuring various combinations of the bass clarinet, bassoon and piano. The programme includes Camille Saint-Saëns' Sonata Op. 168 transcribed for bass clarinet and piano, François Rasse's "Lied", featuring the same instruments, Wolfgang Amadeus Mozart's Sonata for bassoon and cello in B-flat major KV 292 arranged for bassoon and bass clarinet, as well as Marcel Bitsch's Concertino for bassoon and piano. Sinfonia Varsovia's Karol Sikora (bass clarinet) and Szymon Michalik (bassoon) will be joined by pianists Wioletta Fluda and Romana Orłowska.
February (6.02) will feature a performance by a trio, but by no means in its traditional string instrument format. An ensemble made up of violin, trumpet and piano will perform Eric Ewazen's Trio for Trumpet, Violin and Piano, James Stephenson's Sonata for Trio and a special arrangement of Astor Piazzolla's Oblivion.
The March concert (6.03) will provide an opportunity to hear a traditional string quartet playing both "serious" and somewhat lighter repertoire. Apart from Dmitri Shostakovich's String Quartet No. 5 in B-flat major Op. 92, the leaders of Sinfonia Varsovia's string sections will play Wood Works: The Sønderho Bridal Trilogy – inspired by traditional Scandinavian music and arranged by the Danish String Quartet.
The spring part of the cycle will conclude on 3 April with a performance by a wind quintet. Even though the programme consists of works by 20th century composers, there will be many references to the past. The concert will open with Ancient Hungarian Dances of the 17th Century arranged by Ferenc Farkas, followed by Grażyna Bacewicz's Quintet for Winds and György Ligeti's 6 Bagatelles for Wind Quintet. The evening's last work will be Malcolm Arnold's Three Shanties for Wind Quintet Op. 4.
The series continues in autumn in a sextet setting, with a concert on 3 October, featuring clarinet, horn, violin, viola, cello and piano. The programme includes the Allegro con sentimento and Finale from Ernő Dohnányi's Sextet in C major Op. 37 and the Sextet for clarinet, horn, string trio and piano by Krzysztof Penderecki.
In November (6.11) a septet consisting of violin, clarinet, bassoon, trumpet, trombone, double bass and percussion will perform one of Igor Stravinsky's most interesting works of chamber music: "L'Histoire du Soldat". Sinfonia Varsovia's musicians will be joined on stage by narrator Cezary Nowak, who will recount the Russian tale of a soldier and the devil to the accompaniment of music.
Finally, the last concert (4 December) will feature the largest ensemble – an octet consisting of a double string quartet. Directed by Sinfonia Varsovia concert master Jakub Haufa, the musicians will perform Felix Mendelssohn-Bartholdy's String Octet in E-flat major Op. 20 and Dmitri Shostakovich's Two Pieces for String Octet Op. 11.
All concerts in the Sinfonia Varsovia Chamber Music series begin at 7:00 p.m. in the Orchestra's Rehearsal Hall. Everyone who would like to find out more about the works performed will have an opportunity to meet the musicians after the concerts to discuss the evening's music.
Admission is free.

For more information please visit Calendar