Sinfonia Varsovia in Scale. Outdoor Exhibition
30.04.2021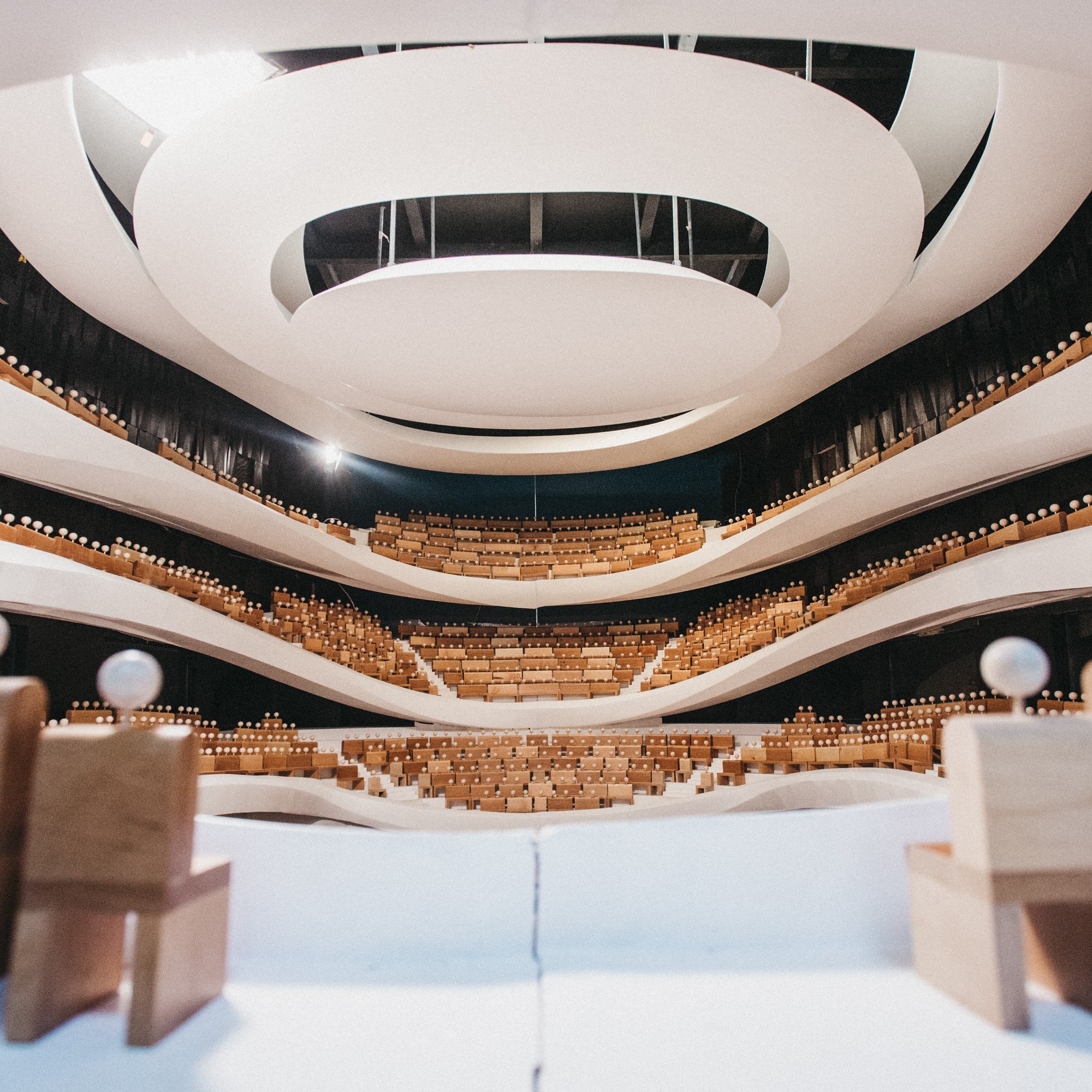 The Sinfonia Varsovia in scale outdoor exhibition is opening on 29 April and will be on view through 28 May in the Parade Square in Warsaw. Visitors will get a chance to trace the history of the institution and the orchestra, learn more about our current activities, and discover our plans for the future. The focal point of the exhibition will be one half of an acoustic model used to examine the acoustics of our future concert hall.
The one-tenth scale model is a faithful representation of the space which will accommodate almost 1900 audience members. The project includes not only the construction of the largest concert in Poland, but also the conversion of three historic buildings at 272 Grochowska Street. Our materials will guide you through the changes that will take place in our home in the Kamionek neighborhood. The exhibition will also showcase our endeavors – our mission is to popularize music through various concert series and educational projects. Visitors will get a unique opportunity to listen to the recordings of solo concerts featuring orchestra musicians.
The outdoor exhibition will open on 29 April at 12PM. You can visit the exhibition free of charge from 8AM to 8PM in Parade Square in front of the Palace of Culture and Science, entrance from Marszałkowska Street.
Exhibition organizer: Sinfonia Varsovia
Exhibition partner: Teatr Studio im. Stanisława Ignacego Witkiewicza
Exhibition design: Maciej Siuda Pracownia
Curators: Marta Bacewicz, Jarosław Trybuś
Graphic design: Jakub de Barbaro
Production: Natalia Daca, Nina Dobaczewska, Joanna Trytek, Maciej Walczyna
Model and exhibition contractor: Pracownia Tryktrak
Video:
Lele Crossmedia Production (making of the acoustic model)
Grzegorz Mart Doc (Concerts in scale)
Design of Sinfonia Varsovia's new home:
Atelier Thomas Pucher ZT GmbH – main designer
Müller-BBM GmbH
Buro Happold Polska Sp. z o.o.
The design and construction of Sinfonia Varsovia's new home is financed by the capital city of Warsaw as part of the Integrated Revitalization Program of the capital city of Warsaw (2014–2022) and the task entitled: Modernization of historic buildings and construction of a concert hall on Grochowska Street for Sinfonia Varsovia.