Sinfonia Varsovia is getting back into the game
03.07.2020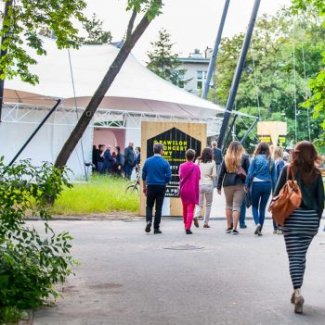 The 20th edition of the Franciszek Wybrańczyk Sinfonia Varsovia to Its City Festival will be held between 2 August and 3 September. The Festival will feature 23 concerts and events over the course of a month. Four days a week, Concert Pavilion at 272 Grochowska Street will host music of many styles and genres.
The Sinfonia Varsovia to Its City Festival will showcase guest chamber ensembles and Sinfonia Varsovia's musicians, including Sinfonia Varsovia Brass, Sinfonia Varsovia String Quintet, and Sinfonia Varsovia Wind Quintet performing together with guest artists. As a part of a larger ensemble, Sinfonia Varsovia's musicians will perform under the baton of renowned conductors, including Alexander Vedernikov, Jerzy Maksymiuk and Daniel Raiskin. The program will include works by 20th-century Polish composers such as Andrzej Panufnik, Krzysztof Penderecki, and Witold Lutosławski. For the first time, this year's edition will feature a new series of contemporary music concerts, Experimental Tuesdays. The program also has plenty to offer to young audiences and families – Family Mornings are coming back.
Tickets go on sale on 6 July.
The detailed program can be found in the Calendar tab.