Summer Concerts at Grochowska Street
16.07.2019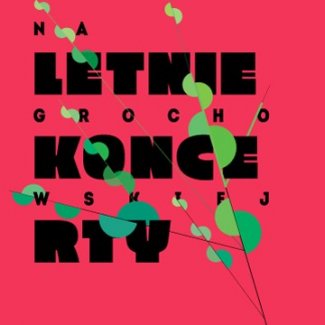 Summer Concerts at Grochowska Street15.05–25.08 Saturdays & Sundays, 4:00 p.m.
Sinfonia Varsovia Orchestra
Concert Pavilion
272 Grochowska Str., Warsaw
The summer music scene at Grochowska Street is vibrant with concerts! Summer Concerts at Grochowska Street feature meetings with chamber music in the Concert Pavilion throughout July and August. On Saturday and Sunday afternoons, invited artists will show us the many facets of chamber music – from nostalgic songs and soothing classical melodies to dance rhythms and vivacious improvisation.
July brings summer holidays to mind, so Saturdays throughout this month will provide listeners an opportunity to relax with music. A restful repertoire will be presented mainly by duets: on 20 July the audience will experience the lyrical sound of violinist Maria Ołdak and harpist Malwina Lipiec-Rozmysłowicz, while on the last Saturday of the month (27 July), the Warsaw Accordion Duet with cellist Izabela Buchowska will present musical seasons of the year – Astor Piazzolla's spring and summer and Antonio Vivaldi's autumn and winter.
Concerts on Sunday will let us listen to works from the most distant musical corners of the world in the Travelling cycle. Musical meetings on 21 and 28 July will be hosted by wind quintets in various configurations – the Triumphal Brass Quintet and Reedbeat will play such popular works as Habanera from Georges Bizet's opera "Carmen", Antonin Dvořák Humoresque, Henry Mancini's theme from the American film "The Pink Panther" and George Gershwin's lively musical poem "An American in Paris".
Saturdays in August will be dedicated to Old Warsaw
The audience will hear chamber music written by Polish composers who enjoyed popularity in the 1st half of the 20th century, songs from the 1920's and 1930's and works from the repertoire of the piano duo of Witold Lutosławski and Andrzej Panufnik who performed in Warsaw cafés during the German occupation. Artists featured in this cycle include Joanna Okoń and Katarzyna Glensk, the Il Canto vocal ensemble, Camerata Vistula with cellist Anna Wróbel and Emilia Sitarz and Bartłomiej Wąsik, better known as the Lutosławski Piano Duo.
Concerts on Sundays will be meetings with improvised music – one of the most difficult of the performing arts to have existed in various styles and genres over the centuries. Concert programmes include medieval songs, baroque concerti grossi, music of French harpsichordists and arrangements of works by Krzysztof Penderecki. The musicians include both performers of the young generation – harpsichordist Stanisław Łopuszyński and the Cornu Copiae baroque orchestra with Karolina Habało, as well as the renowned Ars Nova early instruments ensemble and the charismatic Atom String Quartet.
Afternoon Summer Concerts at Grochowska Street are part of the Summer with Sinfonia Varsovia cycle, which lasts from May to September. There are more than two months of chamber music concerts ahead, performances of symphonic music featuring the full forces of the Sinfonia Varsovia Orchestra, the much-liked dance parties for whole families and Smykofonia [Toddler Philharmonic] concerts for our youngest listeners.

Summer Concerts at Grochowska Street