The 9th Sinfonia Varsovia Academy is in progress
25.09.2020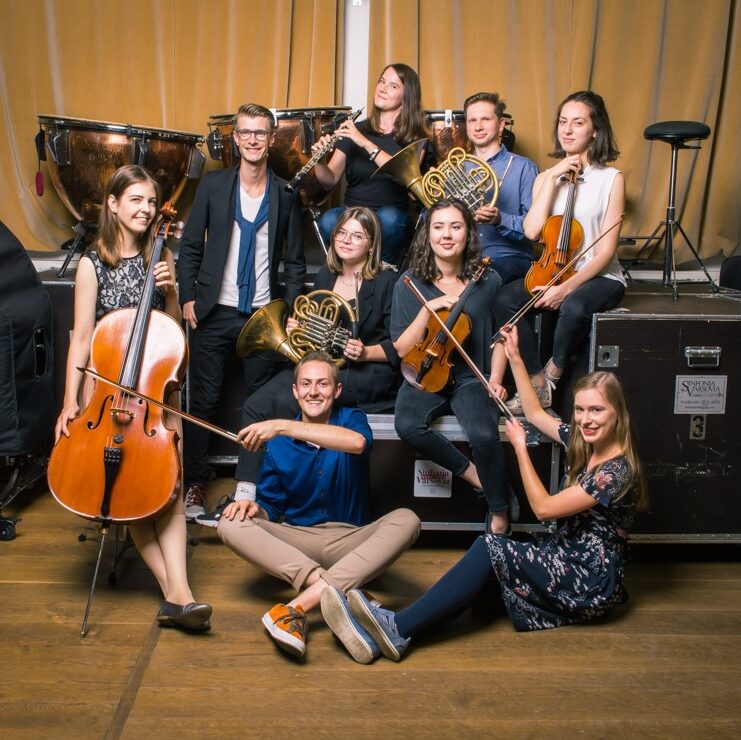 The 9th Sinfonia Varsovia Academy is in progress with nine young musicians from violin, cello, oboe and horn classes. These are Mateusz Żurawski, Marta Piznal, Łukasz Podłucki, Sarah Lindblom, Julia Iwanciw, Zuzanna Remiorz, Zofia Szlachcikowska, Mateusz Błaszczak and Małgorzata Bleja.
The project was inaugurated on August 23-30. During this time, Academy participants took part in classes in physiology of music, lectures on the specifics and ethics of orchestral music work, as well as workshops devoted to stage performances and cooperation with event organizers.
The special guest of the Academy was oboist Ralph van Daal, professor at the Maastricht Conservatory and the Robert Schumann Hochschule in Düsseldorf, who conducted both individual and group classes. There were also workshops on making reeds dedicated to the oboe class.
The inaugural week culminated in a concert by the Chamber Orchestra of the Sinfonia Varsovia Academy under the direction of Jakub Haufa, concertmaster of Sinfonia Varsovia, during which we heard Three pieces in old style by Krzysztof Penderecki, Oboe Concerto in C major by Franz Hoffmeister with the solo part performed by Ralph van Daal, and Symphony No. 29 in A major, K. 201/186a by Wolfgang Amadeus Mozart. The orchestra was composed not only of participants of this year's edition, but also graduates of previous editions of the program and musicians of Sinfonia Varsovia, who sat in the leading positions.
The weekend of September 18-20 brought professional development workshops conducted by Jarosław Mirkiewicz. Among the topics discussed were stress, stage fright, psychological resilience, and ways of managing thoughts and emotions.
The students of the Academy also attend individual classes with leaders and concertmaster of Sinfonia Varsovia and take part in selected recording and concert projects of the orchestra.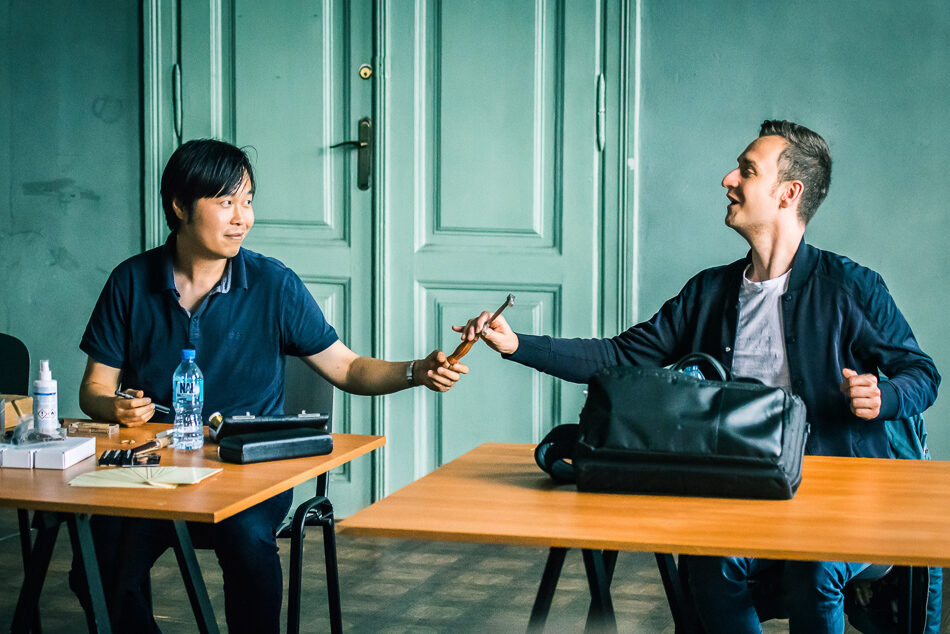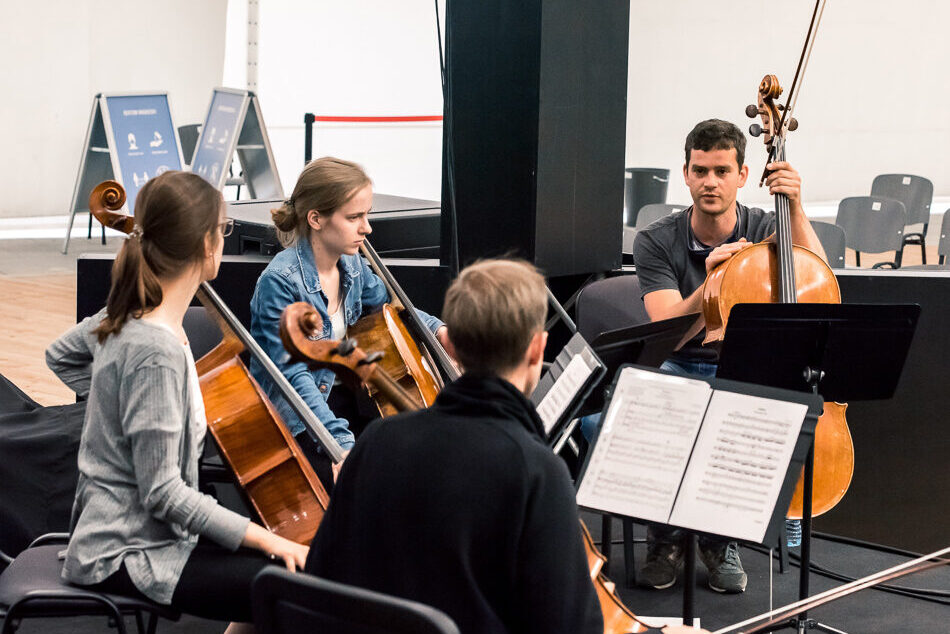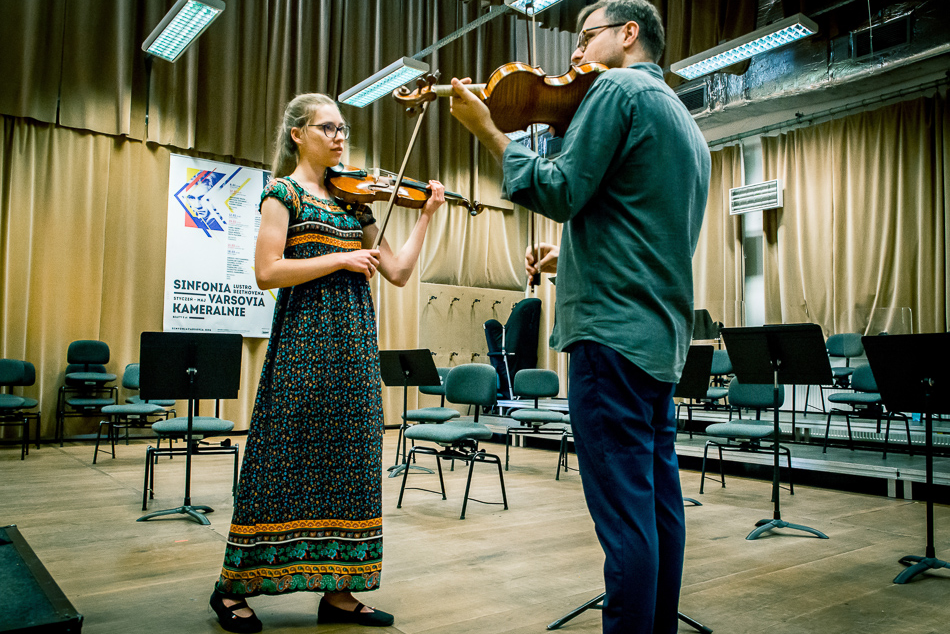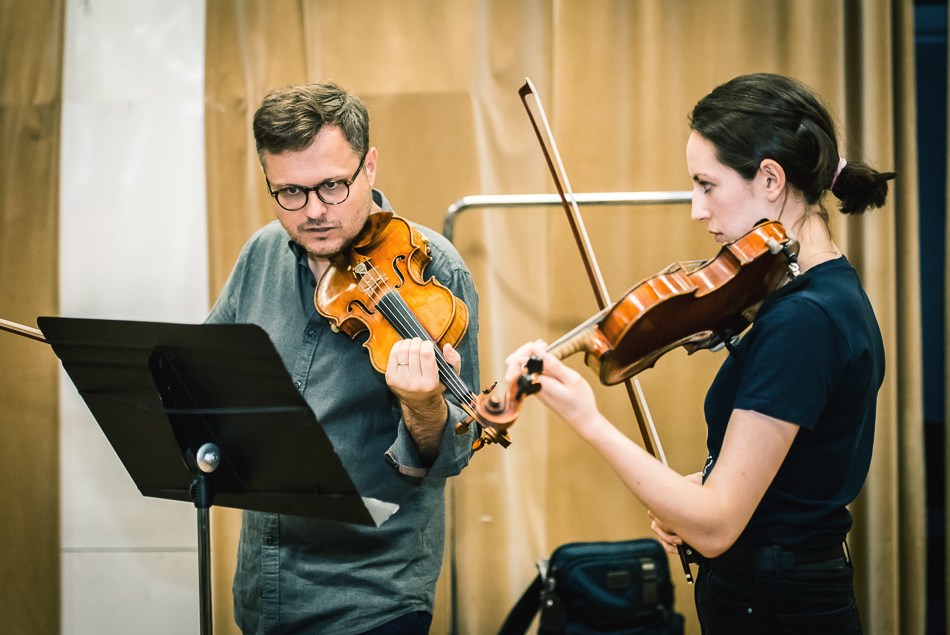 You can read more about the Sinfonia Varsovia Academy in the project's tab.