Sinfonia Varsovia Plays Chamber Music series returns this fall
21.10.2021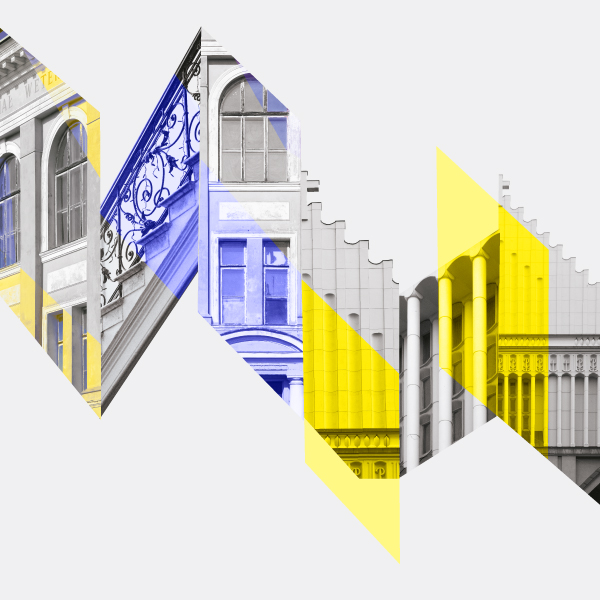 Join us for the fall edition of the Sinfonia Varsovia Plays Chamber Music series featuring three events held on 23 October, 24 November, and 15 December. This time, the concerts will revolve around the theme of Kamionek 1901, which draws attention to our immediate neighborhood and the historic buildings that house our headquarters. The series will bring the audience back to the early 20th century to remind us what kind of music once filled Warsaw's concert halls, including the Philharmonic Hall inaugurated in 1901. Other inspirations for the fall edition of the series include the tradition of the Eastern Orthodox Church and animals.
The first concert will be different from the others – the string orchestra led by Jakub Haufa will join soloist Marcin Zdunik and the Choir of the Metropolitan Orthodox Cathedral of St. Mary Magdalen for a performance at the church at 16 Nobel Street. A point of reference for the evening's program is the feast of the Protection of the Most Holy Mother of God, commonly referred to as Pokrov(a). That feast became a major inspiration for John Tavener's piece entitled The Protecting Veil, which will be featured in the program. Other pieces in the concert include Pyotr Tchaikovsky's Legend, Anton Arensky's Variations on a Theme of Tchaikovsky, and Wacław of Szamotuły's Prayer When the Children Go to Sleep. The instrumental part will be complemented by Orthodox Marian chants. Free admission.
The November concert will showcase the pieces by Young Poland composers, such as Grzegorz Fitelberg, Apolinary Szeluto, and Karol Szymanowski. The titular 1901 is not only the year when the Warsaw Philharmonic was inaugurated, but also when the Institute of Veterinary Medicine, where Sinfonia Varsovia's current headquarters is located, began to operate. On 24 November, our headquarters at 272 Grochowska Street will host the performance of Sinfonia Varsovia musicians, including Adam Siebers (violin), Mateusz Doniec (viola), Marcel Markowski (cello) with guest artist Łukasz Chrzęszczyk (piano). Tickets will go on sale two weeks prior to the event.
In December, Camille Saint-Saëns's playful "zoological fantasy" will bring more humor into the Sinfonia Varsovia Rehearsal Room. We are referring here, of course, to the Carnival of the Animals.  We will hear its new arrangement for brass quintet and percussion with new movements written by Andreas N. Tarkmann. The performers include Andrzej Krzyżanowski (flute), Arkadiusz Krupa (oboe), Radosław Soroka (clarinet), Piotr Kamiński (bassoon), Henryk Kowalewicz (French horn), and Piotr Kostrzewa (percussion). The concert will take place on December 15, tickets go on sale two weeks prior to the event.
For more information, please follow this link.