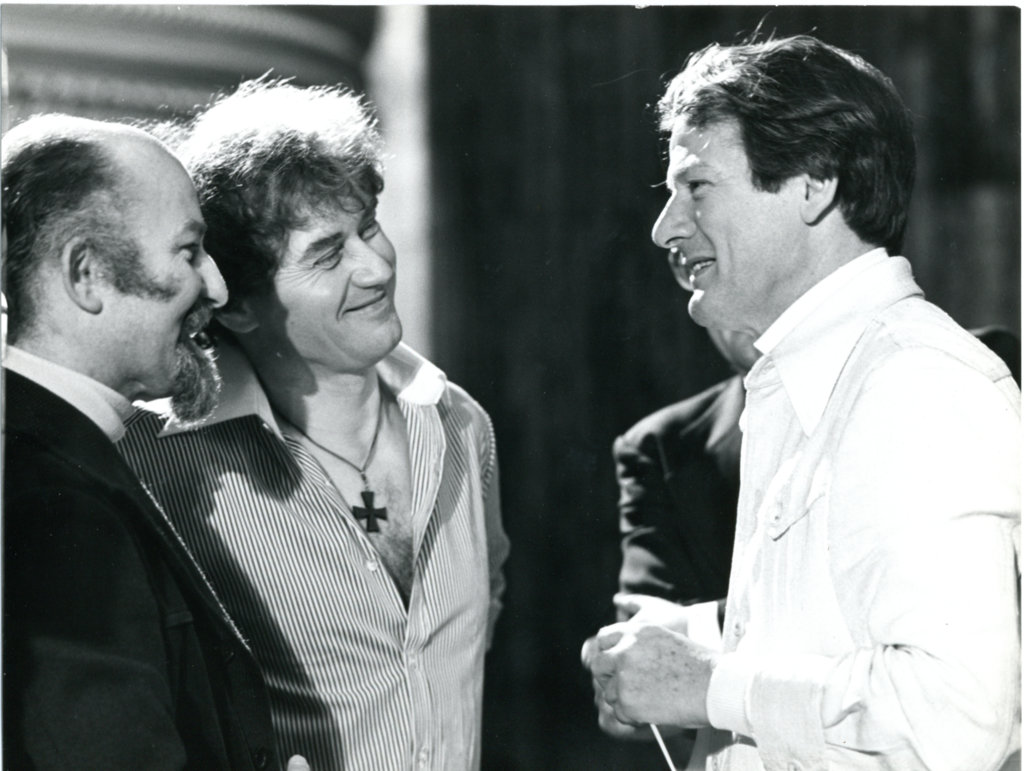 Franciszek Wybrańczyk
Born 28 May 1934 in Studzienice, deceased 31 May 2005 in Warsaw. He was a clarinetist and an active member of both the Polish and European music communities, popularizing Polish music abroad. He co-founded and headed the Sinfonia Varsovia orchestra.
In 1975 Franciszek Wybrańczyk, a long-time musician of the Polish Radio and Television Orchestra in Warsaw, joined the Polish Chamber Orchestra, which was then considered both at home and abroad to be among the best Polish orchestras. Initially he worked as an assistant and aide to conductor Jerzy Maksymiuk, moving up to the post of orchestra director in 1978.
"His inventive approach to organization and the ease with which he commanded the ensemble brought together things that might otherwise have shattered into exceptional individuals, much like the shapes in a kaleidoscope shatter into colorful beads," said Jerzy Maksymiuk about Franciszek Wybrańczyk.
In 1984 he founded, together with Waldemar Dąbrowski, the Sinfonia Varsovia orchestra by expanding the Polish Chamber Orchestra. He became its leader and artistic director. During his many years of work he always ensured that the orchestra maintained artistic integrity. He initiated collaborations with brilliant conductors and solo artists and organized tours which brought the orchestra to the best concert halls in Europe, Japan, and the Americas.
In 2001 he initiated and became the artistic director of the Sinfonia Varsovia to Its City Festival. The event is a prominent feature of Warsaw's cultural landscape thanks to its high artistic standards and popularity among local concertgoers. The festival continues to live on.
For his contributions to the field of musical culture, he was awarded the Order of Polonia Restituta Commander's Cross, the Badge of Honor for Service to Warsaw, and the Medal for Merit to Culture – Gloria Artis (posthumously).