Tickets for our anniversary concerts are now on sale!
16.02.2022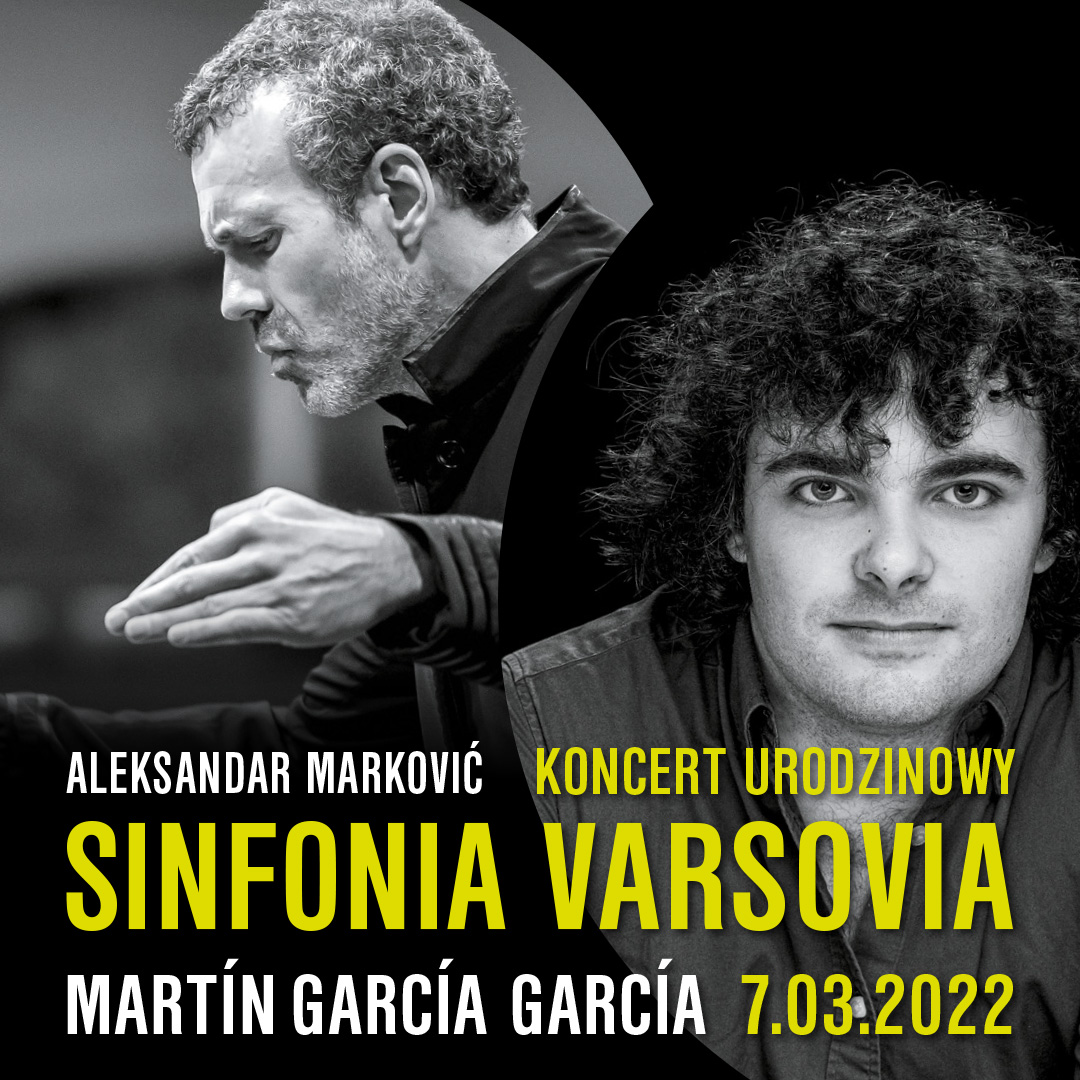 On 7 March 2022, we will celebrate our 38th birthday on the stage of the Teatr Wielki – Polish National Opera! Conducted by Aleksander Markovic, the Orchestra will also be joined by Martín García García, a third-prize winner of the 18th International Fryderyk Chopin Piano Competition. The program will include three pieces: Rachmaninov's Piano Concerto No. 3 in D minor Op. 30, Penderecki's Chaconne, and Schumann's Symphony No. 4 in D minor Op. 120. Tickets are available here.
This year's birthday is extra special, as we celebrate the anniversary of Sinfonia Varsovia's predecessor – the Polish Chamber Orchestra. Conducted by Jerzy Maksymiuk, the ensemble quickly earned international recognition, which resulted in multiple recordings and concerts. In 1984, when Yehudi Menuhin arrived on an invitation from Franciszek Wybrańczyk and Waldemar Dąbrowski to conduct the Polish Chamber Orchestra, it became necessary to expand the chamber ensemble to perform the symphonic repertoire. This is how Sinfonia Varsovia was born.
For more information about our birthday concert, follow this link.